Your Winnipeg Chevrolet Tire Store
Right Tires. Right Price. Guaranteed.1
We buy our tires in bulk, which allows us to pass on great savings to you. We regularly check competitor prices to ensure ours are the lowest. If you find a better price on your tires within 30 days of purchase, we'll refund the difference. Guaranteed!
Disclosure

1 TIRE 30-DAY PRICE MATCH GUARANTEE: Your local dealer will match the competition's prices. If you purchase one of the aftermarket tire brands listed below and later find a better price on a qualifying brand within 30 days of the purchase, we'll refund the difference. Tire Brands : BFGOODRICH, BRIDGESTONE, CONTINENTAL, DUNLOP, FIRESTONE, GENERAL, GOODYEAR, HANKOOK, KELLY, MICHELIN, PIRELLI, UNIROYAL, KUMHO. The price match applies to the brands listed above. Tire brands not carried by your dealer will not be guaranteed for a price match. Competitive Prices : The competitive price you find must be in a valid ad, written estimate or Internet quote for identical, new tires. The tires must be an exact match in brand, tire line, size, load rating and speed rating to be eligible for the price match guarantee. All competitive quotes (including internet quotes) must come from a local competing tire retailer and installer (with a physical location within 100km of your participating GM retailer. The competitive price must be valid within 30 days of your purchase of any of the tire brands listed above. Service and Installation : The price match guarantee is only valid on the tire price and does not include installation/labour. Offer available to retail customers only at participating Canadian Chevrolet, Buick, GMC and Cadillac dealers. Offer valid from January 1, 2020 to December 31, 2020. GM Canada reserves the right to cancel, modify or amend the offer without notice. Conditions and limitations apply. May not be combined with other offers and programs.
Find Your Tires
Your tires are your only points of contact with the road so it's important to choose the right set for your vehicle. Our simple online Tire Finder tool below, makes it quick and easy to find tires and wheels for any vehicle. Once you've made your selection, you can choose to order your tires from our parts department or request an appointment to schedule an install at the Jim Gauthier Chevrolet Certified Service Centre, where we can take care of all of your wheel + tire install, repair and storage needs.
Our Brands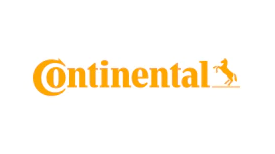 All Season Tires VS Winter Snow Tires
If you live in Manitoba you may be asking yourself if in addition to your factory installed all season tires, should you purchase a set of Winter Snow tires?
I think we can all agree that Manitoba has some of the harshest and toughest winters in the country. We live and work in a climate that is not very hospitable anywhere from 3-6 months of the year. Winter snow tires are specifically designed to offer the best performance in moderate to severe winter conditions and to provide the most stable traction and control possible on ice, snow and during severe winter conditions. Winter tires shorten your stopping and starting distance, they improve your ability to navigate through snow and increase your control when turning and maneuvering.
Knowing that for a significant period of each year slick, icy roads are the norm, winter snow tires are not an over-the-top precaution, they are an essential safety measure that could even save your life.
Jim Gauthier Chevrolet is an authorized reatiler for the MPI Winter Tire Financing program which which provides low-interest financing to eligible Manitobans at prime plus two per cent*, on up to $2,000 per vehicle.
Disclosure

*Interest rates are determined by the Bank of Canada and are subject to change without notice, visit an MPI location or in dealer for Winter Tire program details.