Your Chevrolet Warranty & Protection at Jim Gauthier Chevrolet in Winnipeg
Driving worry-free is key to fully enjoying the pleasures of owning a new Chevrolet. Whether it's zipping across town or taking on a monumental road trip, you can set off knowing that every new Chevrolet is covered by our extensive Warranty and Protection:For even greater peace of mind and coverage, Chevrolet also offers several available Protection Plans designed to suit your driving needs. For more detailed information on the Chevrolet Warranty & Protection, that comes with your Chevrolet vehicle, see the information about each benefit below. You can also visit the GM Owners Centre for more information and if you have any questions about your current warranty or protection plans, you can always Contact Us if you have any questions or inquiries.
Chevrolet Base Warranty
Every Chevrolet comes with a comprehensive 3 years/60,000 km* Base Warranty covering repairs on your entire vehicle, including parts and labour, to correct problems in materials and workmanship. The included Powertrain Component Limited Warranty covers select powertrain components for 5 years/100,000 km* or 5 years/160,000 km* on Duramax Turbo Diesel power trains whichever comes first.
Roadside Assistance
Any time you require assistance throughout the Powertrain Component Limited Warranty period, regardless of where you may be in Canada or the contiguous United States, Roadside Assistance is at your disposal 24 hours a day, 7 days a week, 365 days a year. 5 years/100,000 km* or 5 years/160,000 km* with Duramax Turbo Diesel whichever comes first.
Courtesy Transportation
Whenever your Chevrolet requires scheduled maintenance or warranty repair service during the warranty period, your dealer will provide you with shuttle transportation for daily service or an alternate car (or reimbursement for rental or other transportation expenses) for overnight service.
Complimentary Lube-Oil-Filter Maintenance Program
Standard on every Chevrolet is the 2-Year Complimentary Lube-Oil-Filter Maintenance Program. It provides a complimentary lube-oil-filter maintenance service to the customer for the first 2 years or 40,000 kilometers of ownership. Owners are limited to four service LOF events during the 2-year or 40,000-kilometre timeframe, whichever comes first.
Security by OnStar
In the unlikely event that your Chevrolet is stolen, OnStar®1 can locate it via GPS. An advisor can then send a Stolen Vehicle Slowdown®2 or Remote Ignition Block2 signal (working in conjunction with police) to help authorities safely recover your vehicle.

Navigation by OnStar
Just push the OnStar® button and ask the Advisor for directions to your destination. OnStar® will download directions to your Chevrolet and a voice will call out every turn.3
Diagnostics by OnStar
With best-in-class diagnostics from OnStar®, you can run regular remote checks on an extensive variety of vehicle systems. You can also receive updates via email or the OnStar RemoteLink® app for iPhone®, select AndroidTM, Blackberry® and Windows® devices.4

Connections by OnStar
Full functionality of the OnStar RemoteLink® Mobile App is standard for six months (three years for the Volt) through the Directions & Connections plan, which includes turn-by-turn navigation. The app allows you to access and control select vehicle information and features, as well as send turn-by-turn directions directly to your vehicle, from anywhere you have mobile services. RemoteLink Key Fob Services™,5 the newest feature from OnStar®, are included for five years on OnStar® equipped 2014 vehicles. To activate this service, you just have to download the OnStar RemoteLink® Mobile App to your device and use it once during the trial period or consecutive service plan. Services include: door unlock and lock,6remote start and stop,7 and remote horn and lights.
Emergency by OnStar
In the unfortunate event of a crash, OnStar® can automatically dispatch emergency services to your exact location, even if you're unable to respond to calls or request assistance.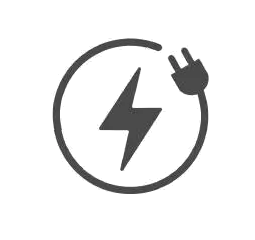 Hybrid Electric Warranty
8 years or 160,000 km, whichever comes first, receive full coverage against defects in material or workmanship. During the Hybrid warranty period, towing is covered to the nearest Chevrolet servicing dealer if your vehicle cannot be driven because of a warranted Hybrid-specific defect. Contact the GM Roadside Assistance Centre for towing. What's covered: Transmission, brake modulator assembly hybrid battery, and 300-volt electrical system. See the owner's manual for details. Some exclusions and restrictions may apply.